Hey girls , i went on shopping last weekend , and i really enjoyed shopping at Metro Cash n Carry as well as Chase departmental Store , Karachi . They are among my favorite shopping destinations in Karachi . I like to Metro Cash n Carry for grocery shopping as well as personal care products. The ambiance is very comfortable there. Chase departmental store is also on my favorite list as far as cosmetics and skin care products are concerned. Take a look what i bought from these two shopping destinations :
From Metro i bought :
Lux Body Wash ( Magical Beauty ) - Rs. 175
Transparent zipper Pouch - Rs. 40
Nivea Double Effect Deodorant - Rs. 225
Emotions Deodorant in Harmony - Rs. 150
Then , From Chase Store i bought :
Earrings Black and Silver - Rs. 75
Earings with green studs - Rs. 160
Sweet touch lipstick - Rs. 200
Beauty Formulas Deep Cleansing Nose Pore Strip - Rs. 45 each
Two Christine Lip and eye pencils in shade deep red & pink - Rs 55 each
Aqua Germany Lip pencil in shade Eggplant - Rs 55
Now take a closer view of all of them :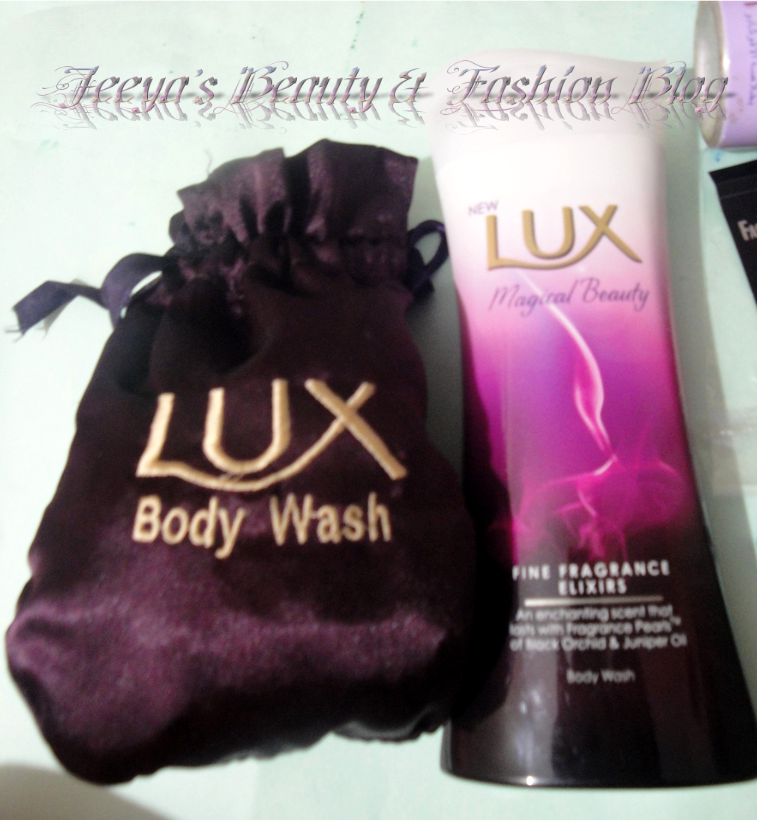 Add caption
I got a additional silk pouch with it as there was a promotional campaign in Metro , inside it i got free Loofah and a mini sample of lux body wash in peach and cream.
I am using these cleansing nose pore strips for three months now , and they are very effective and helped me alot from getting rid of blackheads.
swatch of two christine lip and eye pencils. first one is a deep red color and second one is a gorgeous pink one.
Swatch of Aqua Germany lip pencil in Eggplant . as the name suggests its a deep purple color with a hint of maroon in it.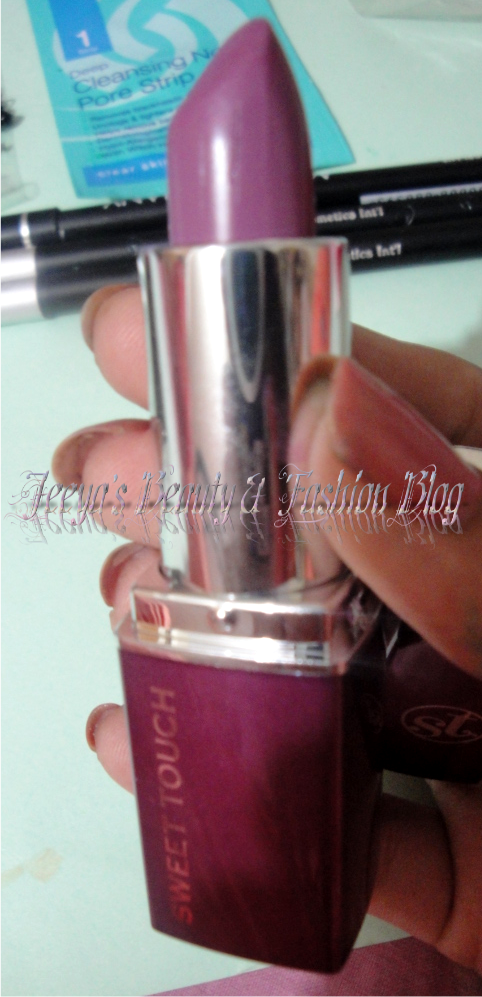 sweet touch lipstick in shade 736 a soft pink color with lilac undertones
Nivea Double effect deodorant is my favorite , i love its scent thats why i bought it for second time.
Emotions harmony is also a good one . i love to try new deodorants thats why i bought it.
Here comes the earrings :
Both of them are casual earrings that i would like to wear with my new lawn dresses . :)
I bought this transparent zipper pouch to store my makeup brushes while travelling :) .
What do you think of this post ? Have anyone tried any product from my haul ? If you want me to review any product from the above haul , do let me know :) .